IMPORTANT WILDLIFE PARKS OF INDIA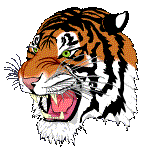 State : West Bengal
Area : 1330.10 sq. km
Best time : September (20-37 C) to May (25-39 C)
This mostly estuarine mangrove forest is the habitat of nearly 200 Royal Bengal tigers. Adapting itself to the saline and watery environment, the tigers at the park are good swimmers and practically amphibious!. Traversing the mangroves by motor launch is quite an experience, for the area is completely unspoiled and very different from the more conventional wildlife parks.
The park is noted for its conservation of the Ridley sea turtle, other species abundantly found being, different species of deer, wild boar, estuarine crocodile and Gangetic dolphins.
How to get there :Nearest Airport - Calcutta (112 kms)
Nearest Railhead - Canning (48 kms)

State : Rajasthan
Area : 29 sq. km
Best Time :July-October (26°-40°C) to (21°-30°C) for breeding birds; November-February (15°-25°C) to (10°-25°C)
for migrants and April-June (15°-35°C) for animals
While many of India's parks have been developed from the hunting preserves of princely India, Keoladeo Ghana is perhaps the only one where the habitat has been 'created' by a 'Maharaja'. Over 350 species of birds find refuge in the shallow lakes and woodland, which make up the park. A third of them are migrants who come from as far away as Siberia and Central Asia.
As you traverse the place you can observe birds honking and screeching, quarrelling over ownership of trees and building materials. The park is open throughout the year although most visitors open chose to come between months of October and March when wintering wildfowl assemble in thousands on the lakes. Although many people visit Bharatpur for the day, it is recommended to stay at least one night in one of the hotels, which provide accommodation within or just outside the park. This will give you to see Keoladeo Ghana at its best – in the early morning and evening.
How to get there : Nearest Airport – Agra (54 kms)
Nearest Railhead – Bharatpur (2 kms)

State : Kerala
Area : 777 sq. km
Best time : October (25 - 35 C) to April (25 - 37 C)
Set high in the ranges of the western ghats, Periyar has a picturesque lake at the heart of the sanctuary. Herds of elephant and sambar, gaur and wild pigs can be observed from the launches that cruise the lake from the watch-towers.
Periyar also harbours the leopard, wild dog, barking deer and mouse deer. If you happen to trek into the park, you might see pythons, even king cobras! Among the unusual species are the flying lizard and the flying snake brilliantly coloured in yellow and black with a pattern of red rosettes. The birdlife here includes the darter cormorant, grey heron, ibis and many others.
How to get there : Nearest Airport-Cochin (200 kms)
Madurai (TN) (140 kms)
Nearest Railhead - Kottayam (114 kms)

State : Assam
Area : 430 sq.km.
Best time : January (12-30 C) to May (25-39 C)
Declared a sanctuary in 1940, it lies along the Brahmaputra River and has an impenetrable vegetative luxuriance comprising elephant grass and tall trees of the evergreen forests. One can get around riding elephants or vehicles. Wild elephants, rino's, swamp deer (barasingha), leopard cats, a wide variety of snakes and birds like the crested serpent eagle, grey-headed fishing eagle, red jungle fowl, pelicans and many more abound the Sanctuary.
How to get there : Nearest Airport -Jorhat (85 kms)
Nearest Railhead- Jakhalabandha (43 kms (more convenient) Furketing (72 kms)



State:Karnataka
Area : 640 sq. km
Best Time :November (18-27 c) to May (25-37 c)
Nagarhole National Park has an astonishing abundance of wildlife along with excellent facilities for viewing them. The natural terrain is one of hillocks and hollows along with prolific fruit yielders in the lower forest canopy that attract a host of birds and animals. Jeep safaris are most common and large groups of gaur, elephant, sambar, chital and even the occasional tiger or leopard are seen. Among other mammals are the muntjac, the tiny mouse deer, pangolin, giant squirrel, slender loris, langurs and bonnet macaques. The park has about 250 species of birds and the Malabar trogan, the Malabar pied hornbill, the great black woodpecker, the Indian pitta and the green imperial pigeon are part of its avian variety. Lesser cats like the jungle cat,
leopard cat and rusty spotted cat are also resident species.
How to get there : Nearest Airport- Bangalore (190 kms)
Nearest Railhead- Mysore (65 kms)



State : Uttar Pradesh
Area : 520.6 sq.kms.
Best time : December (1-13C) to May (25-39C)
Corbett National Park, known earlier as Ramganga National Park and renamed in honour and memory of the late Jim Corbett in 1957 consists of a varied topography : hilly areas, marshy depressions, plateaus and ravines that gives it a rich diversity in habitats and natural beauty. Corbett, though well known for its tigers, also has other mammals in plenty like the sloth bear, the Himalayan black bear (seen along higher slopes), elephants, barking deer etc. For bird- watchers there are darters, cormorants, spotted eagle, drongos, great crested grebe and many more.
How to get there : Nearest Airport -Phoolbagh (130 km)
Nearest Railhead - Ramnagar (51 kms)


State : Rajasthan
Area : 410 sq. Km.
Best time : October (20-35 C) to February (10-30 C)
Hunting grounds of the erstwhile rulers of Jaipur, the Park at Ranthambore was once the scene of royal hunting parties. Today it is famous for its tigers and is one of the best places in the country to see these majestic predators in the wild.
The lakes and pools at the park are where the deer congregate and is easiest to see the animals.Sounders of boar and an occasional gazelle (the chinbara) can be seen, as also the Indian hare, mongoose and monitor lizards.
How to get there : Nearest Airport- Jaipur (145 kms)
Nearest Railhead- Sawai Madhopur (11 kms)

State : Gujarat
Area : 1412.13 sq.km
Best time : January (10-30 C) to May (29-43 C)
The rugged terrain and the steep rocky hillsides covered in mixed deciduous forests are haven to about 300 Asiatic lions, the only surviving population of lions outside Africa. Wildlife watching in the Gir is best done by driving around the forest.
Gir also has abundant prey population and birdlife. Panthers, sambar, chital, nilgai, four horned antelopes, wild boar, marsh crocodiles are easily sighted. Among birds are paradise flycatcher, black headed cuckoo shrike, gray drongo, bonelli's eagle, to name a few.
How to get there : Nearest Airport - Keshod (86 kms)
Nearest Railhead - Sasan Gir


State : Madhya Pradesh
Area : 1945 sq. km
Best Time : December (1-21 C) June (25-43 C)
Kanha is the largest wildlife park in India! The grassland here is interspersed with forests of sal teeming with varieties of deer - the barasingha, cheetal (spotted deer), nilgai, Indian bison and wild pig. Another landmark at Kanha is the preservation of the hard ground barasingha (cernus duvaceli branderi) - the only surviving population of the Central Indian species. The park, closed during monsoons, is best explored on elephant backs or vehicles, best time being early morning and late afternoon
How to get there : Nearest Airport - Nagpur (270 kms)
Nearest Railhead - Jabalpur (170 kms)

State : Madhya Pradesh
Area : 105.40 sq. kms.
Best Time : November (15°-25°C) to June (25°-40°C)
Bandhavgarh's history goes back 2000 years in time and the earliest signs of habitation can be seen in the caves excavated from the cliffs to the north of the fort. The fort stands on a precipice, 800 metres high, the view from its ramparts of the surrounding countryside, breathtaking. There are about 150 species of birds including birds of prey like the steppe eagle and a variety of wildfowl. Others include the blue-bearded bee-eater, the white-bellied drongo, Tickell's blue flycatcher, gold-fronted and Jerdon's leafbirds, mininets and woodshrikes. Chinkara, though rather shy, can be sighted on the grassland areas along with nilgai, chausingha and saunders of wild boar and the occasional jackal or fox.
How to get there : Nearest Airport - Jabalpur (170 kms), Khajuraho (210 kms)
Nearest Railhead - Umaria (S.E. Rly) (30 kms).

Nepal | Island Breaks | Beach Getaways | Gambling | Exotic Locals | Adventure | Rejuvenate | Cruises | Legal Issues | Africa
Company Profile | Testimonials | Indian Railways | Pilgrimage | Corporate Incentive | Our Services | SE Asia
Honeymoon | Ayurveda | General Information India | Gastronomical Delights | Travelogue | Bhutan | Heritage Properties |
Visit India Fares | Tibet | Customised Packages | Hotel Deals | Jomsom | Hemis | Kumb Mela

Wildlife Packages


Accommodation
HOME