Nepal | Island Breaks | Gambling | Exotic Locals | Adventure | Rejuvenate | Cruises | Legal Issues | Africa
Company Profile | Testimonials | Indian Railways | Pilgrimage | Corporate Incentive | Our Services | SE Asia
Honeymoon | Ayurveda | General Information India | Travelogue | Bhutan | Heritage Properties | Visit India Fares
Tibet | Customised Packages | Hotel Deals

Beaches of India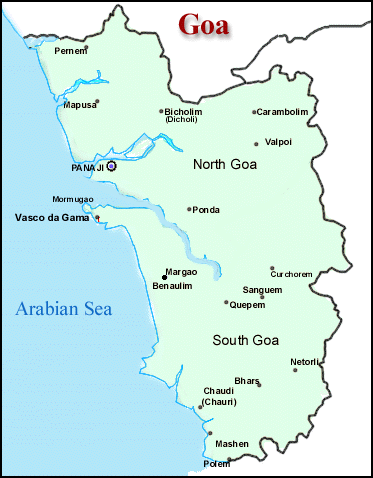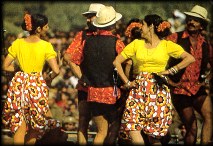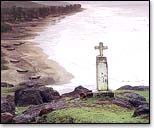 Goa Beaches - An Overview
Strung along Goa's 100-km (60 mile) coastline,like a lace frill on the edge of a colourful skirt, are some of the most beautiful beaches in the world- dazzaling stretches of golden sand and surf edging the vast acquamarine expanse of the Arabian Sea.

Fort Aguada,6 miles west of capital city Panaji, is near the luxury resorts at Sinquerim beach and with more downmarket accommodation at Candolim beach - now a water sport paradise with jets skis and para-gliding.

North along the coast 4 miles from Aguada, is Calcangute & Baga beach area,
best geared to Western tourists with a variety of resorts,good restaurants and shopping.
This long stretch of beach,lined with restaruant shacks and a favourite with hawkers, continues past Tito's Restaruant, a popular evening hang-out and ends at the mouth of a small river in Baga. Across the river,over the mountains lies Anjuna Beach.
Once popular with the 1960's flower children, this lovely beachfront is
fringed with coconut palms and its wednesday flea market.
The cafe's hidden amid trees are popular for evening parties.

Around the corner from Anjuna is the white sandy beach of Vagator,
is one of the most beautiful of the soft white sand beaches Goa is famous for.
The inhabited area around this beach is lush green, dotted with coconut palms,
friendly farmhouses and pictorial Portuguese bungalows.

On the north-west corner of the city are the remains of the Chapora fort.
The fort is well preserved and offers some splendid views from its ramparts.
A ten minute walk south of the Big Vagator is Ozran, also known as 'Little Vagator'.
This end of the beach is relatively secluded and has a row of cafes catering to the tourists who are here during the day. Vagator is a good vacation option for sea enthusiasts. It is an ideal place for people with small budgets but lots of time . A freshwater lake edged by thick woods is a surprise at the fishing village of Arambol .

Colva beach 15 miles, south of Panaji with a 15 mile stretch of
silver grey sand running to Cabo de Rama, is a remarkable site.
Several luxury hotel resorts have mushroomed here and the formerly pristine beach is no longer tranquil. Benaulim, 2kms south has a better beach front.
Nearby is the fishing village of Carca. A further 40kms south is Canacona district,the rocky coast harbours and good beaches such as Palolem, which is now geared to tourists facilities. Agonda known for big waves, is best for more daring swimmers
and Polem beach for dolfin watching.





When to visit The best time of the year to visit is between September and March.


Beach Getaways Special offer Other holiday packages